About this project
The client company sells bikes on their mobile-web experience. They need to enhance their browsing and checkout experience to greatly improve their product's usability.
Challenge:
Improve the conversion from browse to completion of checkout to increase revenue on the product's mobile-web experience.
Target User:
• 24 - 38 years old
• The user base is 72% men
• High-income earners
• They make biking very seriously. They will spend a lot of money on this investment so are very picky and do their research.
My role:
Ux Researcher and UI Designer
• Rebranding strategy
• Product strategy
• User research & Analysis
• Persona creation
• MVP definition
• Wireframes
• UI Design & Prototyping
• Brand development/ Style Guide
• Usability Testing
Timeline:
Three weeks. ( August 2020)
Tools:
Sketch, InVision, Adobe Photoshop, Adobe Illustrator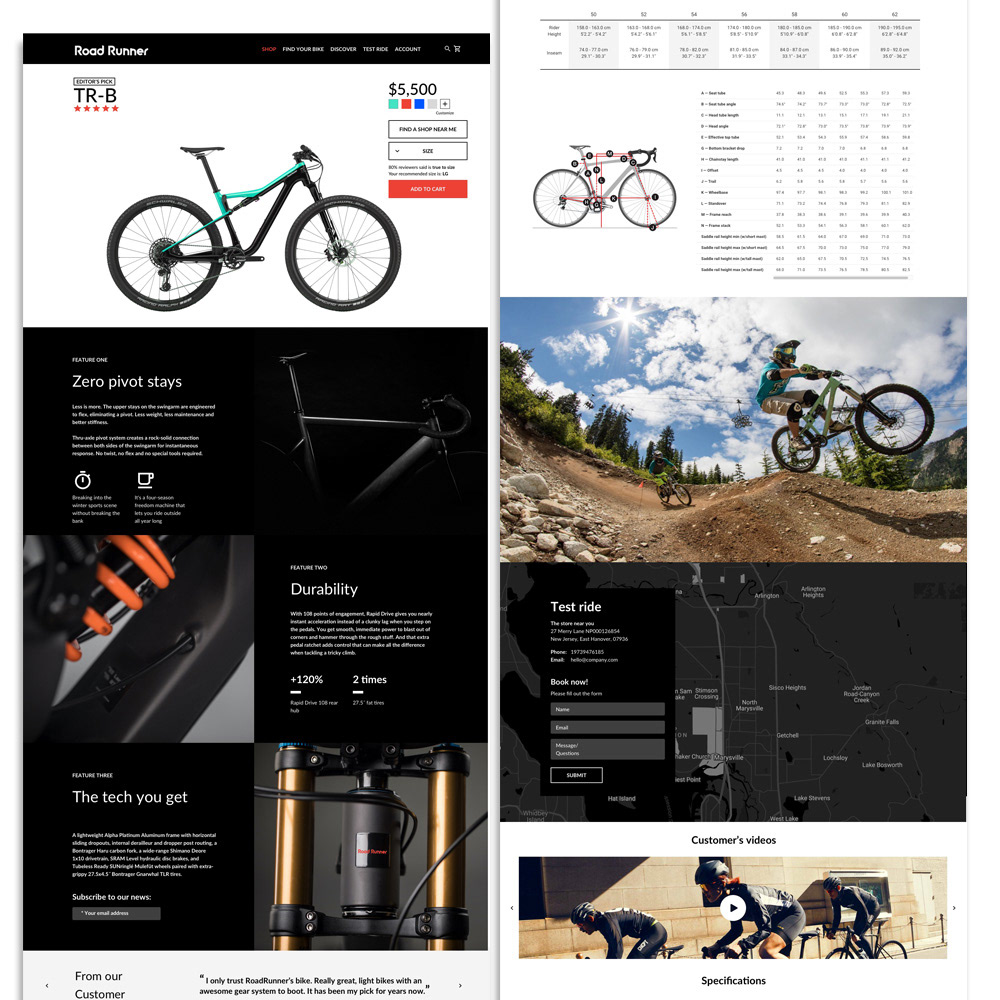 Flawless shopping experience
Let us do the hard liftings and the researches for you! Highlights of the important features, sizing, recommended sizes, and specs. And you can even customize the parts and colors that will only be exclusive to you!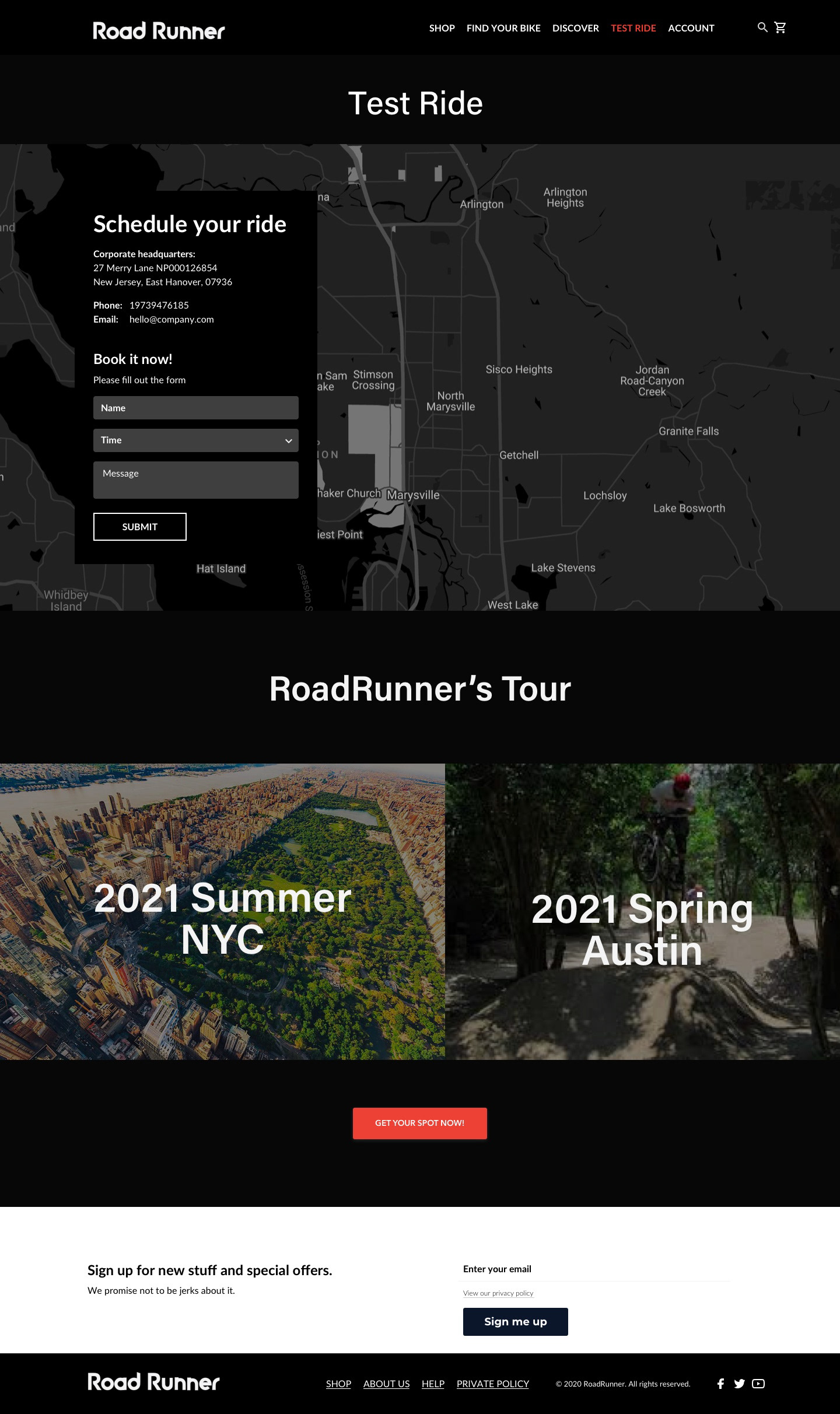 Test ride and Roadrunner tours
Customers will be able to feel and test the bikes before they decide to make the purchase! And meet others from RoadRunner community events.
Explore

The page for cyclist to find different guidelines for their needs. And you will be able to learn more about customers form the Roadrunner family!
What I've learned
The use of a user-centered design process gave me the ability to discover the motives, emotions, and needs of the target audience. The research helped me understand that beginner and the experienced cyclist has different needs and decision-making process while making the purchase decisions. So it's important to know different types of customers and solve the frustrations based on their needs. 
Thank you very much for your attention and time!