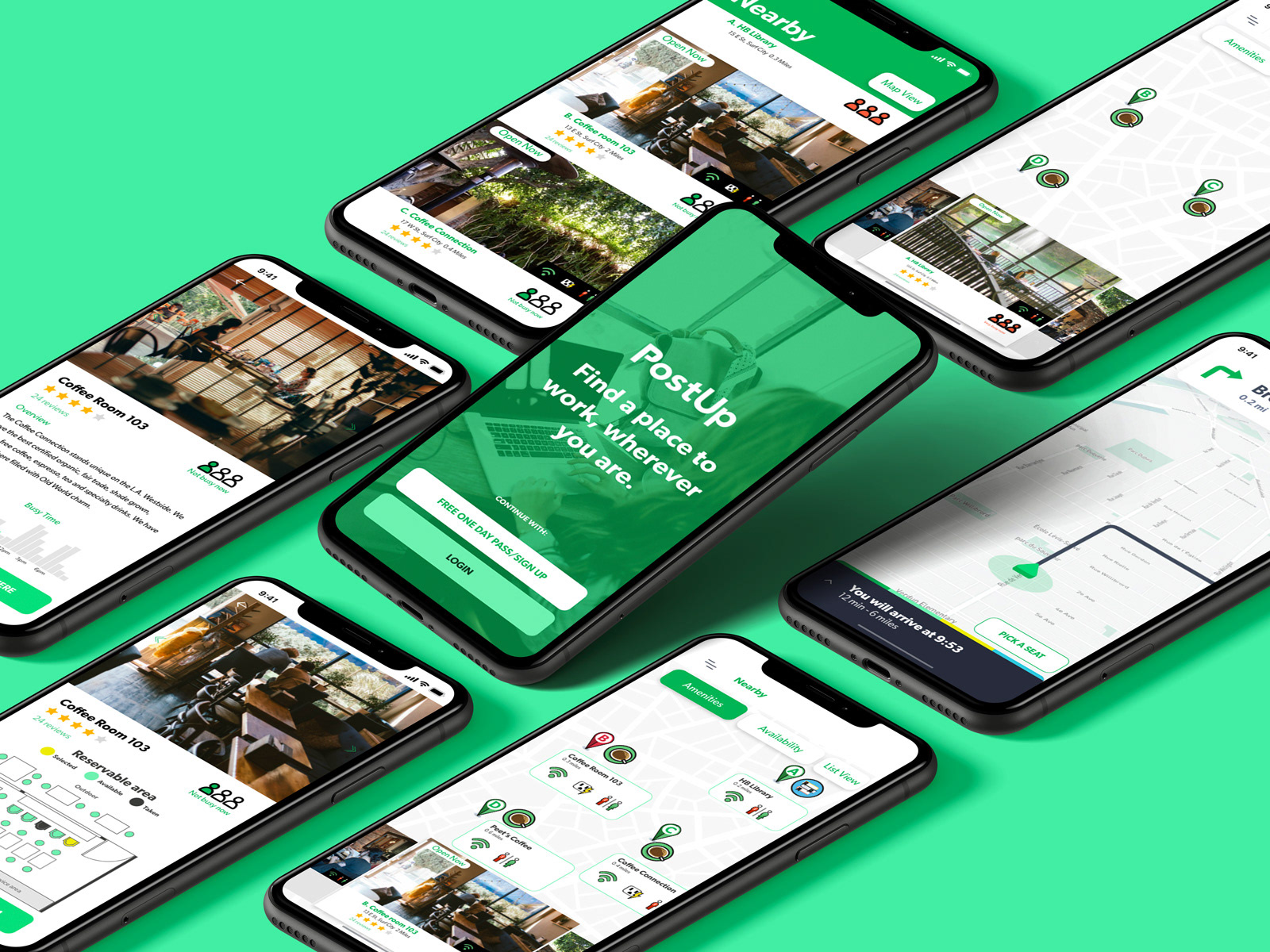 Challenge
Remote workers often struggle to find public places that they can work, particularly if they are unfamiliar with the area. These workers value information about a location's amenities, available space, and general hospitality. This information should be well organized and easily accessible in order to make efficient decisions about where to work.
My Role:
Solo UX/ UI Designer
PostUp Constraints:
- Your solution should be designed as a mobile app.
- PostUp wants to help users find places that already exist.
- Postup Wants to charge a monthly fee to users in exchange for access to PostUp information. 
The Design Sprint
The Design Sprint is a five-day process for answering critical business questions through design, prototyping, and testing ideas with customers. The Design Sprint works for rapidly solving big challenges, creating new products, or improving existing ones. The process was developed by Jake Knapp, John Zeratsky and Braden Kowitz at Google Ventures and described in the book, "Sprint". Companies such as Google, Uber, Slack, Lego, and many more are using Design Sprints to successfully solve their big problems.
I conducted a mock design sprint based on a Bitesize UX challenge: "PostUp is a new startup that wants to help remote workers find great coffee shops and public places to work from." This was an abbreviated version of Google Venture's traditional design sprint, where each"day" was compressed into 2-5 hours of work.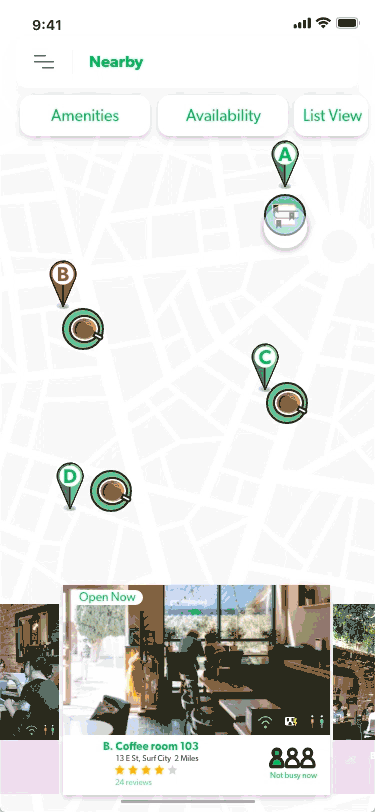 Key Features
Easy navigation
An icon system will help users easy to filter essential information like the amenity and availability of the shops without extra clicks. 
Pick a seat
No more uncertain while you are heading to the shops. Users will be able to reserve spots in selected shops before they arrive. And also will get a general idea of the shop layout. 
Share Location
Users can share locations with their clients or colleges if they have a meeting scheduled.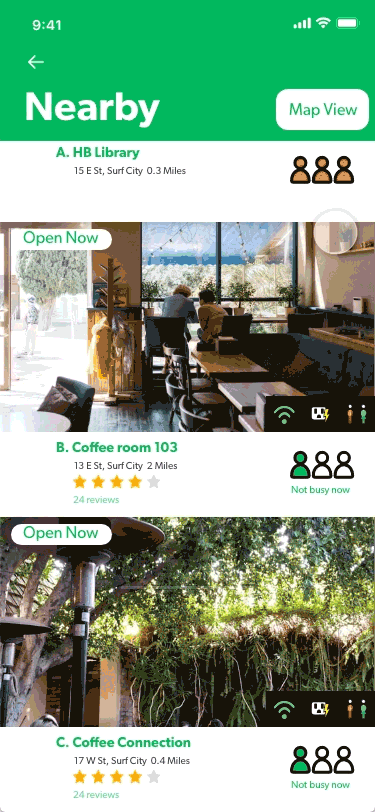 What I have learned from this project
I like how Design Sprint let me only focus on one major process at a time. And with time limits that I had to trade off and only focus on the most important issues and features first. This was a great experience and reminder that the best solution could come from a most efficient way as well and sometimes you have to "Proceed and be bold".